Documenter Kit
Document more. You'll be inspired to record your memories with the hand-picked collection of pocket friendly product featured in our monthly Documenter kits.
Order by June 30th to receive this month's kit.
*Free Shipping!
*$3 handling fee for international shipping
About the Documenter Kit

+

New kits are revealed on the 1st of each month.
Kits ship by the 10th of each month. Free domestic shipping and just $3 for international orders.
Bundle up. Domestic subscribers receive free shippingon orders created between the 1st and the 5th of the month, and our Canadian and International subscribers will pay one fee for all orders during this time.
Skip a month. Don't need a kit this month? Simply take the month off. We understand that life gets busy.
Enjoy extra discounts. 10% off online classes and 10% off digital items. Plus, special promotions and discounts are given periodically.
Preview early. Can't wait until next month? Neither can we. See sneak peeks of upcoming kits beginning the 6th of each month.

What's in this month's kit

+

PARK AVE. Project Life® Kit

Welcome to the bright lights of Park Avenue, where every turn yields the perfect mix of art, architecture, and elegance. Start your layouts off right with cards boasting fashionable floral and geometric patterns, then add hues of gold, purple, mint and blush. Bring in the city skyline with embellishments like Cityscape crepe paper and Chipboard Stars, and leave a note or two on lined Sticky Notepads. Get creative with your holiday to-do list using the "Oh What Fun" Masking Tape, and make 2015 the Best Year Yet with a 2x3" stamp set by Studio Calico. Our December kits are sure to make a dazzling impression.

PL Cards from the following designers:

1. Studio Calico

2. HelloForever

3. Kelly Purkey

4. Life.Love.Paper.

5.Studio Calico

6. Studio Calico

7. Studio Calico

8. Studio Calico

9. Studio Calico

10. Studio Calico

11. HelloForever

12. Studio Calico

13. Life.Love.Paper.

14. HelloForever

15. Studio Calico

16. In A Creative Bubble

17. Life.Love.Paper.

18. Studio Calico

19. HelloForever

20. Studio Calico

21. Studio Calico

22. Studio Calico

23. HelloForever

24. Studio Calico

25. Studio Calico

26. Life.Love.Paper.

27. Studio Calico

28. Crate Paper

29. In A Creative Bubble

30. Studio Calico

Embellishments:

Cityscape Crepe Paper (Studio Calico)
Set of 3 Sticky Notepads (Kelly Purkey for Studio Calico)
Veneer Banners (Hello Forever for Studio Calico)
"DEC" Clip (Studio Calico)
Chipboard Frames - Abbreviated Pack (Crate Paper)
Chipboard Stars (Studio Calico)
"Oh What Fun" Masking Tape (Studio Calico)
2x3" Best Year Yet Stamp Set (Studio Calico)

Why subscribe?
Our subscriptions are fully customizable depending on you. Need to skip a month or add more supplies? You got it.
Our community learns from each other, shares ideas, and cultivates lifelong friendships. It's so much more than crafting.
There are extra perks that come with being a subscriber– including bundling with free shipping, class and shop discounts.
---
Get hyped!
It's even more fun when you share.
Join our creative community and share your kit on Instagram with #mysckitishere
Subscribe
Documenter Kit not for you? Don't worry, we have something for everyone!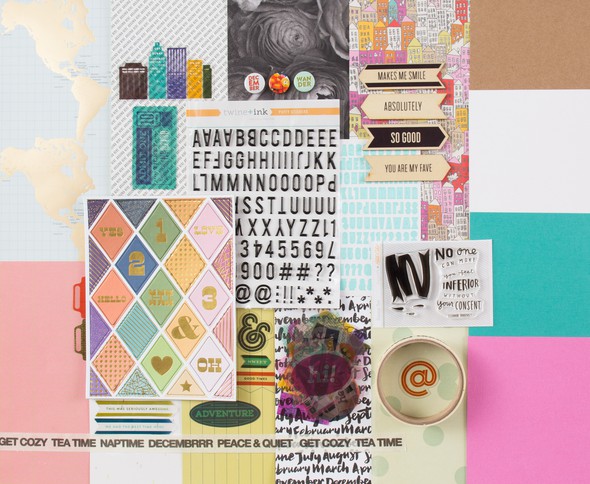 scrapbook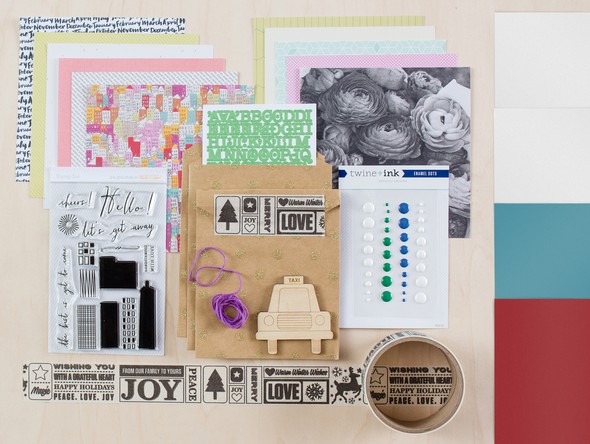 card