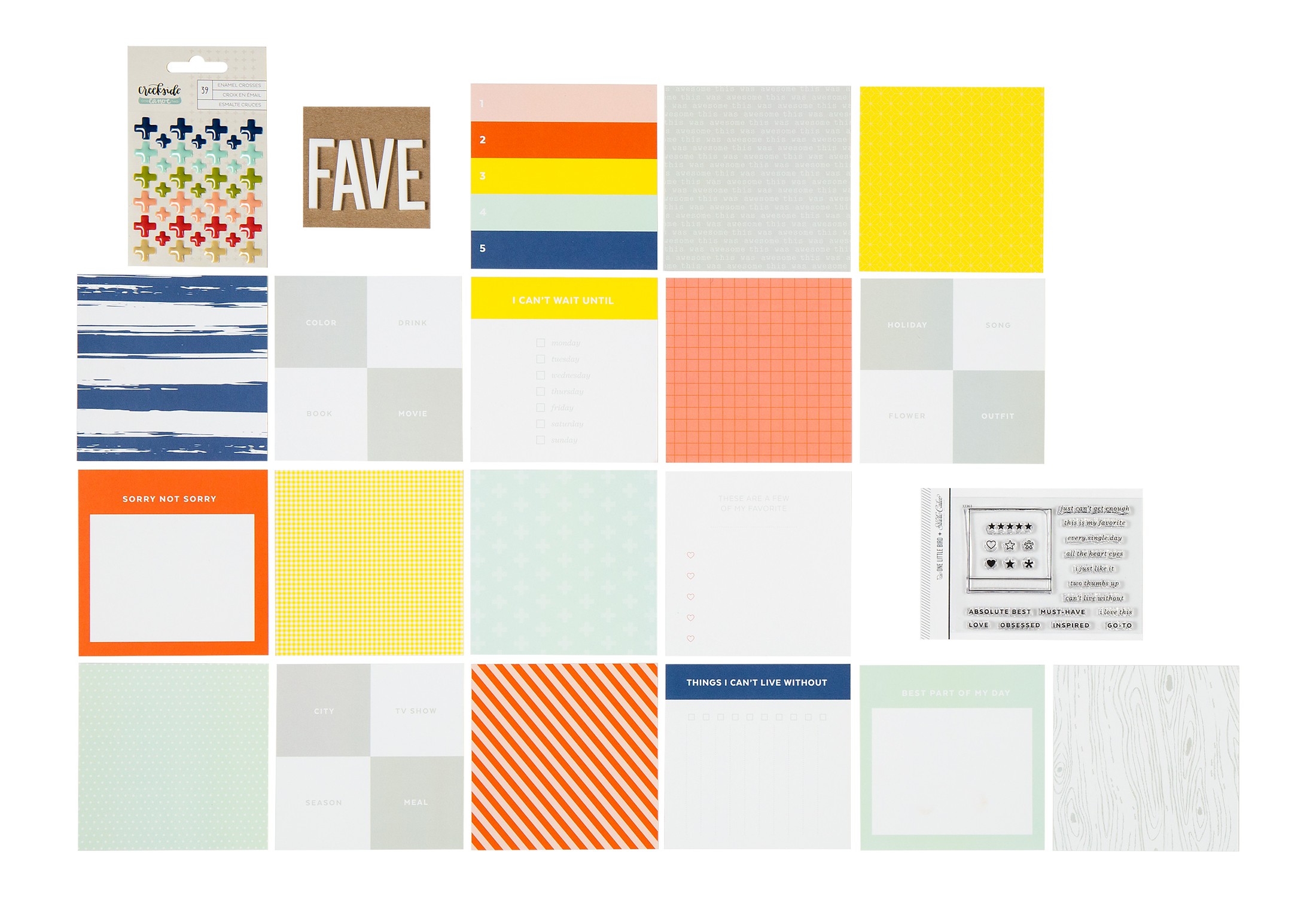 Class Kit
Document your favorites with the Lyra mini book add-on kit! With 18 cards, bold colors, and a 15-piece stamp set designed to highlight all your must-haves, this kit is perfect for recording everything you love!
---
What you'll learn
Tips for documenting your everyday favorites
Ideas for what to record and how to record it
How to incorporate memorabilia into your favorites album
How to create an interactive pocket using your favorite product's packaging
Tricks for creating DIY embellishments using scrapbook supplies
Tips for keeping the assembly process running smoothly
---
---
Nicole Reaves
Wife to Mark and mama to Morgan and Parker, Nicole is a life-long Michigander who loves to travel, but is also a major homebody. She started her first Project Life album in 2012, and it remains one of her favorite ways to tell her family's stories. She enjoys experimenting with her style and process while focusing on documenting her life and keeping it simple. Along with creating mini books, her other loves include Instagram, coffee, and making lots of lists.
---
What comes with this class
Detailed lessons showing Nicole's mini album come together, from start to finish
5 instructional videos sharing the inspiration and ideas behind Nicole's album
Prompts, ideas and techniques for documenting your favorite things
Interaction with Nicole on a class message board during September & October
Challenges from Nicole to keep you on track with building your album