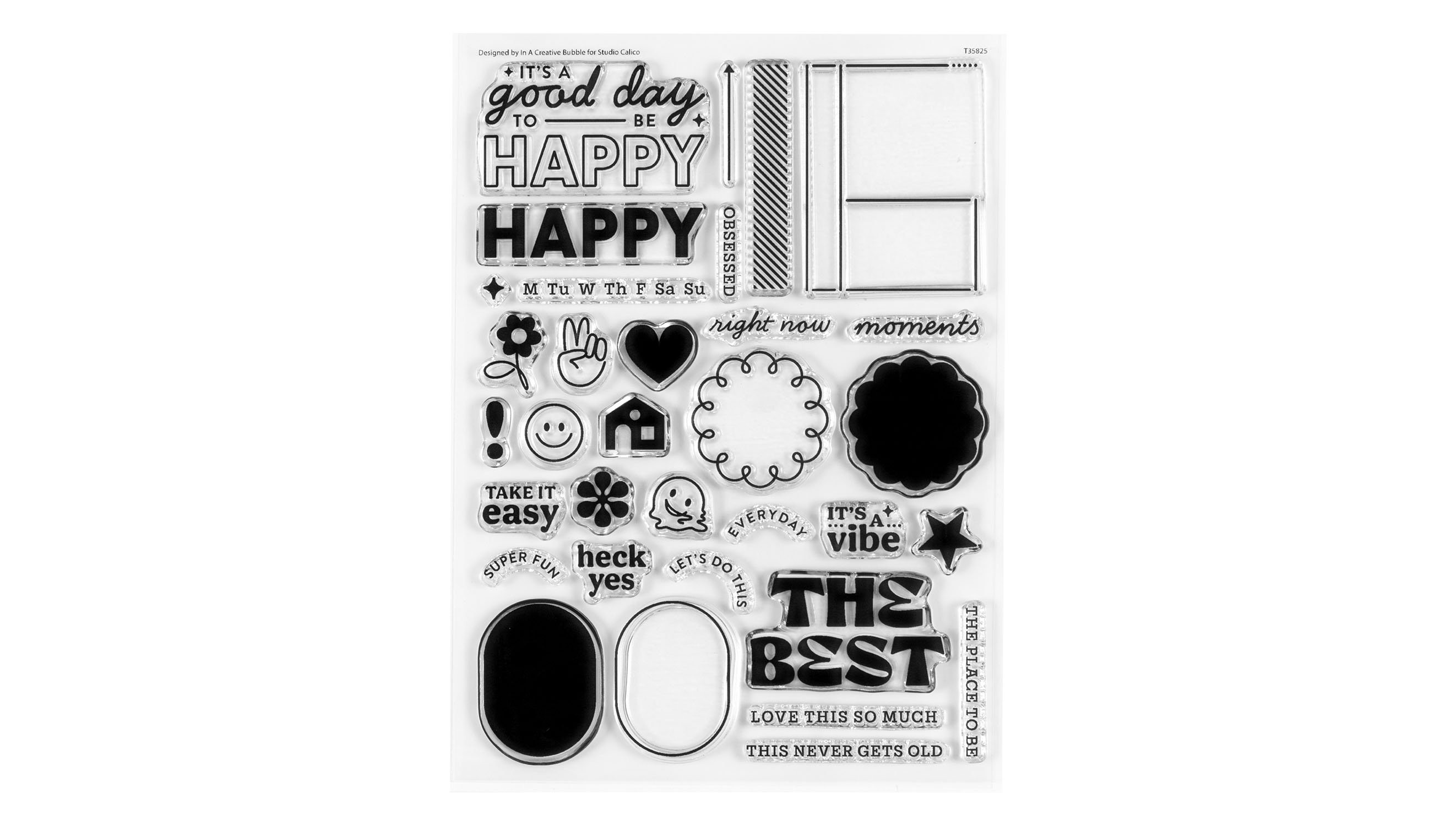 Class Kit
FREE with purchase of class and FREE shipping! While supplies last.
Kit contents:
While supplies last, Summer of Sketches students will receive this 6x8in stamp set designed by In a Creative Bubble. This set will ship for free, no matter where you are.
---
What you'll learn
A variety of ways to use a sketch as a starting point
How to adapt a sketch to fit your photos
Ideas for reusing a sketch and getting a different look each time
Tips for getting more photos into your Traveler's Notebook
How to maximize the small space available in your notebook
Inspiration for creating with your Studio Calico kits
---
Kelly Noel
Kelly Noel has been an art lover her entire life. Scrapbooking was a perfect fit for her, and she started recording her memories in 1997 while in college. She found the online scrapbooking community in late 2004 and was totally obsessed from that time on. Kelly lives in Florida with her husband Tom and their three boys (Jackson, Brady, & Sawyer), and when she's not at one of her boys' baseball games, she's working with Studio Calico's teachers as the Education Content Coordinator.
Lisa Truesdell
At different times growing up, Lisa Truesdell dreamed of being a photographer, an artist and a writer – and somehow managed to turn that into a life that combines all three. As Studio Calico's Brand Manager, Lisa spends her days surrounded by everything memory keeping and her evenings keeping up with family, friends and cats. She's an 18 year crafting industry veteran who loves making, sharing and creating.
---
Class contributors
Barbara Picinich
Nancy Damiano
Geralyn Sy
Heba Alsibai
Jennifer Wong
Krystal Idunate
Lisa Varshine
Diane Williams
Shannon Dombkowski
Amy Gretchen
Ashley Horton
Haley Pixler
---
What comes with this class
6 start-to-finish videos each (12 total) from Kelly and Lisa showing how they went from sketch to finished project. Your teachers will be sharing tips and tricks for adapting sketches to fit the number and sizes of photos you have, and ideas for switching them up to keep your projects looking fresh, no matter how many times you use the same sketch.
Round robin inspiration: See how each sketch changes as it passes from one memory keeper to another! We'll start each week's lesson with a sketch based on one teacher's work, then each contributor will work from a sketch of the project created by the person before them.
36 all new projects from Kelly, Lisa, and their contributors
48 sketches - 12 sketches based on the teachers' past work, plus 36 more based on the class projects
A printable PDF of all of the class sketches
Challenges to inspire you to use what you've learned